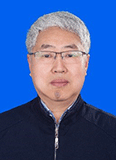 Prof. Hongyan Xing
Nanjing University of Information Science & Technology
Hongyan Xing is a Ph.D., Secondary Professor, and a Doctoral Supervisor.
He is currently the deputy dean of School of Electronics and Information Engineering, Nanjing University of Information Science & Technology, deputy director of Jiangsu Provincial Key Laboratory of Meteorological Detection and Information Processing, young and middle-aged academic leaders of "Qinglan Project" in Jiangsu Province, high-level talents of "Six Talent Peaks" in Jiangsu Province, and one of the leaders of the advantageous discipline "Information and Communication Engineering".
He has been awarded the following titles: IEEE I&M Member, Senior Member of Chinese Institute of Electronics, Vice Chairman of Meteorological, Hydrological and Marine Instruments Branch of Chinese Society of Instrumentation, Member of National Technical Committee for Standardization of Meteorological Instruments and Observation Methods, Member of National Technical Committee for Meteorological Special Measuring Instruments, Member of Atmospheric Detection and Instruments Committee of Chinese Meteorological Society, Deputy Director of Lightning Protection and Technology Committee of Jiangsu Meteorological Society, Deputy Director of UAV Professional Committee of Jiangsu Electronic Society, Director of East China University "Electronic Circuit" Course Teaching Research Association, Editorial Board Member of Journal of Electronic Measurement and Instruments and Meteorological Science and Technology.
In recent years, he has presided over more than 30 projects including the National Key R&D Program, National 863 Program, National Natural Science Foundation of China, Jiangsu Province Key R&D Program, etc. He has published more than 200 academic papers, 7 monographs, and textbooks, and granted more than 200 patents. He has won three provincial and ministerial level science and technology awards and presided over the drafting of an industry standard.
He is in charge of the national first-class course "High-Frequency Electronic Circuit" and the national specialty "Electronic Information Engineering". In terms of achievements, he was awarded the second prize of teaching achievements in Jiangsu Province, the first teaching master of Nanjing University of Information Engineering, the honorary title of excellent supervisor of postgraduates, and excellent science and technology worker. He has supervised two excellent master's degree theses in Jiangsu Province, won three first prizes and two second prizes in the national postgraduate electronic design finals, and won more than 10 innovative practice projects for postgraduates in Jiangsu Province.
行鸿彦,博士,二级教授,博士生导师。南京信息工程大学电子与信息工程学院副院长,江苏省气象探测与信息处理重点实验室副主任,江苏省"青蓝工程"中青年学术带头人;江苏省"六大人才高峰"高层次人才。《信息与通信工程》省优势学科带头人之一。
IEEE I&M Member;中国电子学会高级会员;中国仪器仪表学会气象水文海洋仪器分会副理事长;国家气象仪器与观测方法标准化技术委员会委员;全国气象专用计量器具计量技术委员会委员;中国气象学会大气探测与仪器委员会委员;江苏省气象学会雷电防护与技术委员会副主任;江苏省电子学会无人机专业委员会副主任,华东地区高校"电子线路"课程教学研究会理事;电子测量与仪器学报和气象科技编委。
近年来,主持国家重点研发计划,国家863计划,国家自然科学基金,江苏省重点研发计划等各类项目30余项,发表学术论文200余篇,出版专著教材7部;授权专利200余项。主持获省部级科技奖3项,主持起草行业标准1项。
国家一流课程《高频电子线路》和国家级特色专业《电子信息工程》负责人。获江苏省教学成果二等奖1项,获南京信息工程大学首届教学名师,研究生优秀指导教师和优秀科技工作者荣誉称号。指导研究生获江苏省优秀硕士学位论文2篇;获全国研究生电子设计总决赛一等奖3项,二等奖2项;获江苏省研究生创新实践项目10余项。